Dr. Maria Gianunzio

Dr. Gianunzio is a fully licensed clinical psychologist with a background in clinical and neuropsychology. She has over 10 years experience working with children, adolescents, and adults in both inpatient and outpatient settings. Dr. Gianunzio 

received her Master's degree in Marriage and Family Therapy and then went on to receive her Ph.D in Clinical Psychology from Wayne State University. She completed her Master's internship at St Joseph's Mercy Macomb Hospital in Michigan, where she conducted psychological testing, civil commitments, substance abuse treatment, and psychotherapy. Dr. Gianunzio's doctoral internship was at Great Lakes Rehabilitation Hospital, which turned into a full time position working in the neuropsychology department with traumatic brain injuries, cognitive disorders, and clinical populations. There she performed neurological and psychological testing, psychotherapy, and consulted for the pain clinic. Later she went on to work at Spectrum Rehabilitation Center performing cognitive behavioral therapy on motor-vehicle accident patients, while working at Wayne State University and Madonna University with the graduate programs doing projective testing. Prior to moving to Chicago, Dr Gianunzio was at Macomb Family Services where she worked with a wide variety of psychological issues such as: infertility, anxiety disorders, mood disorders, psychotic disorders, adjustment disorders, personality disorders, GLBTQ, ADHD, conduct disorder, oppositional defiance disorder, self-esteem issues, parenting, and cognitive disorders (Parkinson's, Huntington's, MS, and other dementias). 

Dr. Gianunzio believes the purpose of therapy is to help people find the tools to solve their problems, enhance their lives, feel better about themselves, and reach their goals. She feels that everyone has the innate ability within themselves to solve their problems, grow beyond traumatic histories, biologically based mental health issues, chronic medical issues, or just life stress. As a therapist, she helps people look at their lives differently, identify thoughts and behaviors that are no longer helpful or unhealthy, and help them develop new ways of thinking and feeling that can free them to live better lives. Although people come into therapy because of problems and emotional pain, identifying their strengths and successes in life is an important part in facilitating growth and self-awareness. The goal being that the individual will not only solve one problem, but learn how to approach other problems as well. She believes that these new ways of thinking and behaving can lead people to see the possibilities within themselves and their lives. 

Dr. Gianunzio utilizes an eclectic approach to treatment, incorporating a variety of approaches tailored to the client's specific needs. Some of the modalities she uses include: cognitive-behavioral, person-centered, family systems, interpersonal psychotherapy, brief therapy, solution-focused and psycho-educational.

Need someone to talk to?

 You've come to the right place.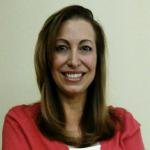 To schedule an appointment with Dr. Gianunzio, Samantha Zurek or Aaron Polsky, please call 

630-639-2777

Licensed Clinical Psychologist

Samantha Zurek, MA, LCPC

Samantha Zurek is a licensed clinical professional counselor with her Master's of Arts degree in clinical psychology counseling practice from Roosevelt University in Chicago. She completed her therapy practicum at Kenneth Young Center, a community mental health center in Elk Grove Village, IL where she worked with adults as an outpatient and psychosocial rehabilitation therapist. She completed her qualifications for licensure at Bridgeway, Inc, a community mental health center in Kewanee, IL where she was an outpatient therapist treating children, adolescents and adults. Samantha has experience working with diagnoses ranging from anxiety and mood disorders to schizophrenia and bipolar disorder. Samantha enjoys working with patients of all ages who struggle with anxiety, depression and OCD. She utilizes an integrative approach to build a personalized treatment plan. Samantha recognizes the importance of tailoring her treatment to what works best for each unique individual. She prefers using helpful strategies from cognitive behavioral therapy, solution-focused therapy, and person-centered therapy. Samantha also enjoys utilizing mindfulness, anger management, and psych-education techniques. Additionally, she also has experience with exposure and response prevention to effectively treat OCD.  

Samantha recognizes that it takes a great amount of strength and courage to reach out and ask for help, or even explore that option. She believes that everyone can use extra support at times throughout their life, whether they are experiencing high levels of stress, symptoms, or has been going through major adjustments in their life. Samantha believes therapy is a collaborative relationship that assists individuals in building their tool box, instills hope, and helps each person overcome obstacles that create difficulty in his/her life. She provides a non-judgmental space to help individuals grow, develop and build on strengths, explore emotions, and improve his/her life.

​Aaron Polsky, LCSW

Aaron Polsky is a Licensed Social Worker with a background in psychotherapy working with children, adolescents and adults, couples and families.  He received his Bachelor's in Psychology from DePaul University and later earned his Master of Social Work from Loyola University.  Aaron has a wide range of experience in a variety of settings including traditional psychotherapy, community crisis intervention and crisis intervention specifically for first responders.  Aaron has experience working with people of all ages who struggle with anxiety, OCD, depression, LGBTQ-related concerns, mood disorders, trauma, grief, life transitions and other major life stressors.  

Aaron strongly believes in a client centered, cognitive behavioral, collaborative approach focused on honoring and developing the strengths of each individual.  His priority is to provide a safe, supportive and healthy environment where people can fully express themselves, learn about themselves and accept new challenges to improve their quality of life.